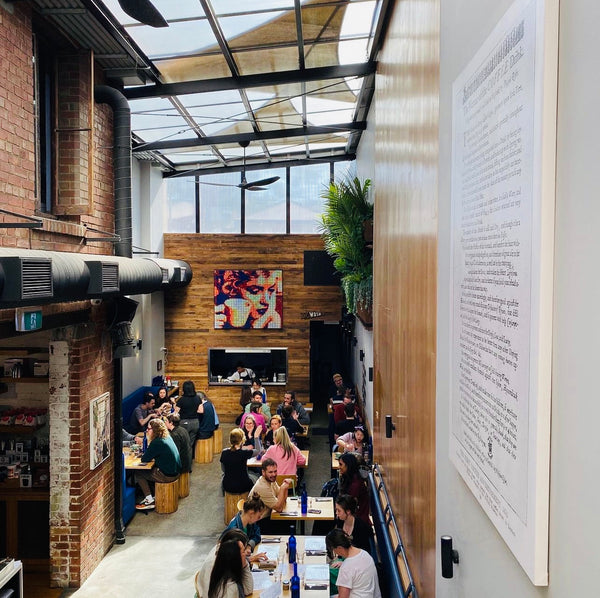 Dine with us
Vertue Coffee has three locations, across Carlton & Port Melbourne.
Carlton is our original venue, opened in Feb 2015. The perfect breakfast, brunch & lunch spot, with full kitchen to cater for both dine-in and takeaway options.
Port Melbourne Cafe is the perfect spot for a coffee and treat from our delicious cabinet.
Port Melbourne Roastery is situated behind the Port Melbourne Cafe, but can be viewed through the internal windows to see all the magic of coffee roasting.
BOOK NOW
COFFEE OF THE MONTH
Honduras San Marcos, Washed ORGANIC
This delicious coffee is going out to our subscribers this month,
Werthers caramel, forward palate salted popcorn, leading to sweeter candied almond and a subtle white nectarine zing. Delicious anyway you try it, we're enjoying it through the espresso machine, with a little milk.
Get on it people!
To receive the Coffee of the Month to your door each month, join the Roasters' Choice Monthly Subscription.
Our subscribers will get new, exciting, and first release coffees, and often there's things in there that are not available to the wider public.
What are you waiting for?!
SUBSCRIBE NOW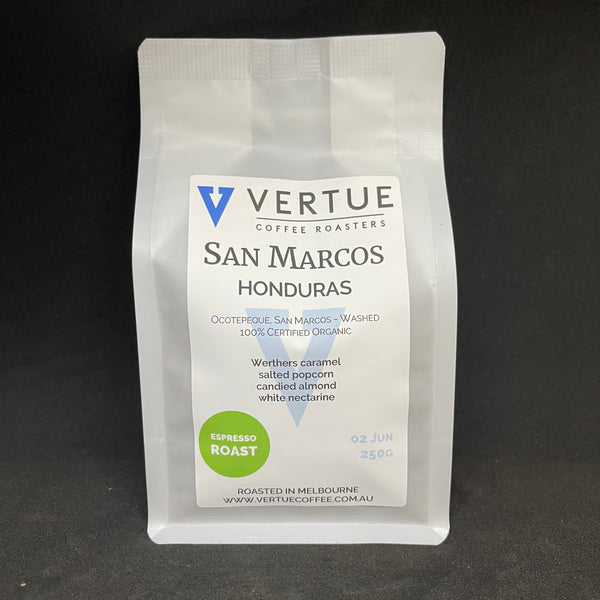 Let customers speak for us